Keeping your WordPress website up-to-date is one of the most important aspects of ensuring your website is free from attacks, security risks and vulnerabilities.
Here's why:
Better speed: Updated WordPress versions often contain features and enhancements that can improve website loading speed
Enhanced functionality: An update usually adds more features and options that you can use to upgrade your website and its user experience
Improved security: Most importantly, an updated WordPress website ensures that bugs and security vulnerabilities from older versions are fixed. Ignoring updates can thus lead to serious security issues as hackers can easily exploit known vulnerabilities in outdated versions.
How to manually update your WordPress website's Plugins and Themes?
1. Login to your WordPress Administrator Dashboard and Click on "Updates" just under the Dashboard tab.

This will take you to the WordPress Updates Page.
2. On the WordPress Updates page, you'll know if any update is available. If you see that 'An updated version of WordPress is available', click on "Update Now" and If there are any updates for your Installed Plugins and Themes, tick the "Select ALL" and click on "Update Plugins" and you do the same for your Themes (If there are any updates for your installed Themes).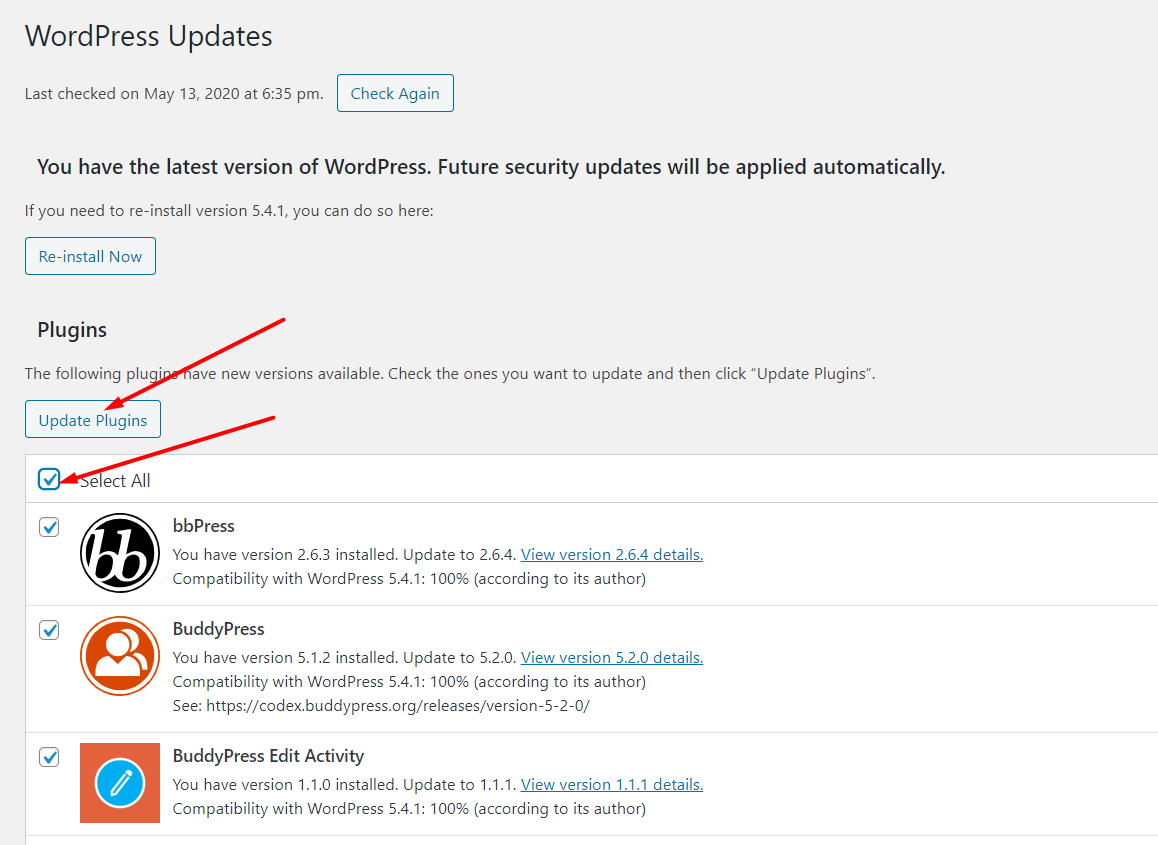 Then you wait for the update process to finish, that's all!
We have shown you how to do this, It's simple...Now Login to your WordPress Admin, Update Your WordPress Plugins & Themes and be safe!
Note: These instructions are only for those using WordPress or have WordPress installed on one of their websites.